Valve Application For Air and Air Blower
Air and Air Blower
TVCCL Single Check Valves and Full Port Ball Valves are used extensively on low pressure aeration blowers and fans and can be used for any application where less pressure drop or a reduction in head loss is desirable. ANSI Dual Plate Wafer Check Valves, designed to API 594 and tested to API 598, are also available and can most often be shipped from stock.
---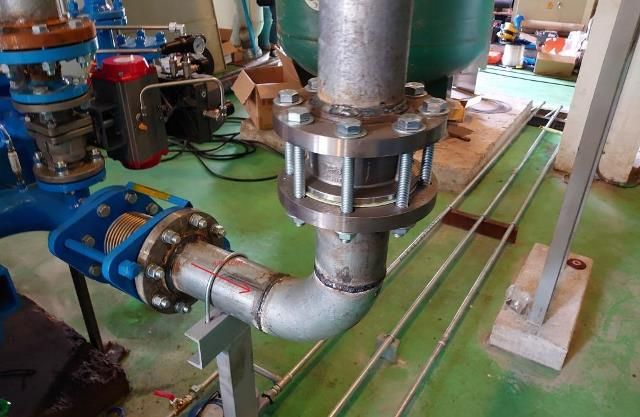 Single plate check valve For Air and Air Blower
TVCCL Single plate check valve is designed for return flow prevention in pipeline installation. They are constructed to be mounted directly between flanges according to DIN, JIS or ANSI standards. TVCCL Single door check valve is suitable for industrial employment in pipeline installation for transport of liquids and gaseous fluids. It would block fluids on one side of the pipe within allowable temperature and working pressure limits. They are not suitable to apply for medium with solid particles.
The benefits of using TVCCL single plate check valve are as below
1.Operate effectively in both horizontal and vertical pipelines. 2.Soft seated valves come in five variants of O-ring material NBR, EPDM, VITON, PTFE and METAL seated. 3.Easier to handle and install. 4.Light series of single door check valve.
Certification
TVCCL quality management is certified. We guarantee to deliver high-performance-high-quality valves to you. From performance engineering, production monitoring, inspection, and maintenance, all our operations are systematically pre-defined by engineer. TVCCL, endose to be your very trusted vendor.
Ball Valve For Air and Air Blower
Mainly used for air, gases and liquids, ball valves are quick to turn on and off and have a tight sealing with low torque. The only downside to these valves are the lack of throttling properties available.
Advantage
TVCCL ball valves contain a compact and low-maintenance design that requires no lubrication
TVCCL ball valves are cost-effective among all of the valves
Ball valves biggest advantage of ball valves is that they have poor throttling characteristics that can cause the seat of a ball valve to easily erode.
Ball valves provide leak-proof service.
Ball valves open and close quickly.
Ball valves have multi-way design flexibility.
Related Products

TS-1

TVCCL's single door check valve offers numerous advantages customized for modern industrial requirements. Its compact design facilitates effortless integration...

Details