Valve Application For Marine Industry
Marine Industry
TVCCL check valve has been working in the areas of fuel handling, chilled water systems, hydraulics, ventilation systems, seawater desalination and many other offshore applications
TVCCL check valves in the shipbuilding and seawater desalination industry are employed on the high seas in a wide variety of complex applications. It is crucial that these pumps and valves can withstand harsh conditions. They must ensure the reliability and availability of on-board processes at all times. Check valves are used on all types of ships and firefighting apparatus. TVCCL has supplied to over 1000 offshore projects globally meeting the stringent specifications associated with the offshore industry.
---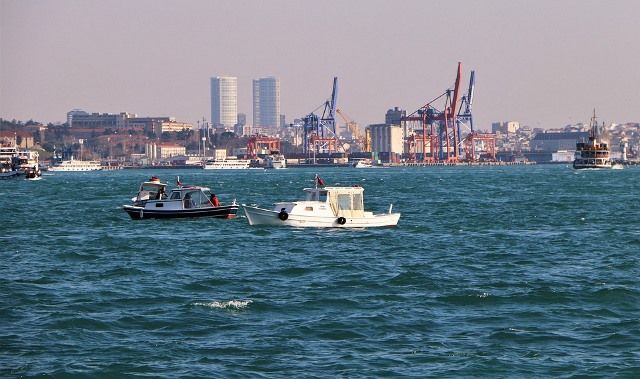 API 594 & API 598 Valves for marine Industry
TVCCL full rubber lined dual plate check valves provide more flow and lower pressure drops than conventional check valves.Due to the rubber protection, the full rubber lined check valve type is more resistant to seawater erosion than metal dual plate check valve.Because the valve body have full rubber lined, the lower cost CI and DI are usually selected for the valve body material. TVCCL Full Rubber with Dual plate Check Valve is economical on installation and maintenance because installation is required less and light weight. TVCCL Dual plate Check Valve with full lined is possible to prevent water hammering due to closing valve disk by operating the spring in valve before back flow. Also Due-Check valve prevents large piping the for big gap water levels.
Quality
TVCCL Full Rubber Dual plate Check Valves are not only subject to strict manufacturing controls, but also designed and tested to comply with applicable International standards.
Delivery
TVCCL works together with a global network of stockiest and distributors who are able to supply TVCCL valves on an ex stock basis, as and when required by end users and contractors for quick turnaround. In addition, factory production will also accommodate urgent requirements when needed.
Ball valves for marine Industry
TVCCL Ball valves are commonly found in flowing systems on ships, fire safe protection services and chlorine manufacturers. TVCCL Ball valves are very efficient with gas and liquid media. Ball valves are popular for a number of reasons. First, they are popular for the fact that they have a variety of material options. Second, ball valves are popular for the fact that they are easy to clean. Ball valves are largely self-cleaning because, as the ball of a ball valve rotates, the seat wipes itself, effectively preventing any buildup. In addition, because they have no internal components, they require little maintenance and they do not retain internal debris. Instead, they are highly controlled and they are blowout proof. Likewise, they are easy to monitor. Next, ball valves are very diverse and customers can use them for a wide range of applications. Finally, ball valves are cost-effective and reliable. TVCCL ball valve has been a mainstay of industrial water treatment for 50 years. Originally invented for use in firefighting systems aboard U.S. Navy vessels, the ball valve was designed for nearly instantaneous on/off, high-pressure/maximum velocity flow with little or no pressure drop.
Simplicity and versatility
TVCCL Ball valves are low maintenance, compactly designed, and offer reliable, tight seals. Their versatile range of applications and simplicity of operation makes them the most popular valve choice.
Strength and efficiency
TVCCL Ball valves are able to withstand high pressure and powerful flow rates without damage. They do not need to be lubricated or maintained like other valves, and they should not require replacement parts if used correctly and with the appropriate fluids.
Affordability
TVCCL Ball valves are cheaper than many other valves that serve similar purposes. Their inexpensive price tag adds to their dominance in both residential and industrial plumbing contexts.
Related Products

TC1

Dual plate wafer type check valve with full rubber is usually used in seawater desalination system. Usually we chose iron body and aluminum bronze disc...

Details

TB1

TVCCL ball valve is an extremely durable stop valve that is designed primarily for On/Off function. They provide tight shut-off and high capacity with...

Details

TB21

PFA Lined Ball valves are commonly used in pulp and paper operations, Chlorine water, chlorine dioxide, sodium hypochlorite and sulphuric services. Ball...

Details