Valve Application For Water And Waste Water Treatment
Check Valves for water and waste water treatment
TVCCL Valves has been associated with the water and waste water industry for many decades. In fact, some of the products pioneered by TVCCL Valves for the water industry are today industry-standards.

TVCCL check valves are used extensively on water and waste water treatment and can be used for any application where less pressure drop or a reduction in head loss is desirable. ANSI Dual Plate Wafer Check Valves, designed to API 594 and tested to API 598, are also available and can most often be shipped from stock
TVCCL Valves provide the full range of high-quality valves for use in the WATER & WASTE WATER TREATMENT
---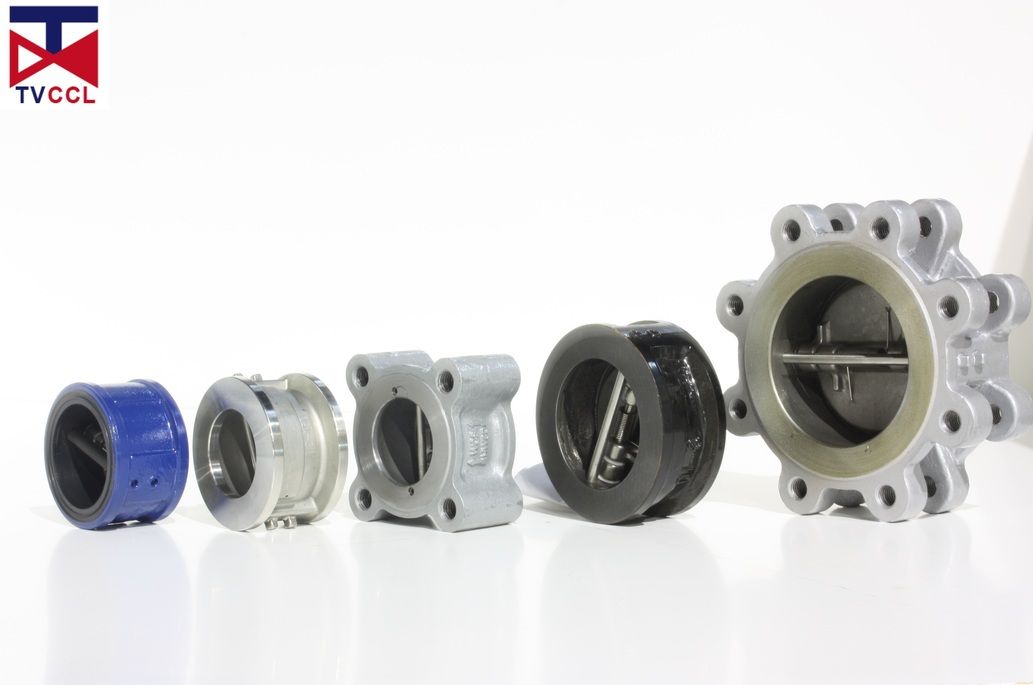 TVCCL check valves are used in many different applications
TVCCL dual plate check valves can be installed on the discharge side of pumps in applications such as water treatment systems to prevent backflow flooding that could damage pump systems.TVCCL dual plate check valve conforms to API594 and EN558-1 face-to-face dimensions and is installed by slip-fitting the valve between two mating flanges. The valve body automatically centers on the mating flanges once the stud pack is installed. A directional flow arrow indicates the upstream and downstream sides of the valve, can effectively prevent backflow in water treatment.
Fast Delivery of dual plate check Valves
We maintain an extensive inventory of valves, parts and components in a wide variety of materials so we can respond to your needs quickly. Valves are typically assembled and tested within 1 to 2 days after receipt of an order.
Features & Benefits of API 594 & API 598 Valves
Our API 594 & API 598 Valves offer some impressive advantages over competitive designs.Low Pressure Drop. Available in Cast Iron, Ductile Iron, Carbon Steel, Stainless steel, Brass, Aluminum Bronze, Duplex Stainless Steel. Easy to Install and Every Valve is Tested Prior to Shipment. Each one complying with API Standards and with a proven track record for use in the harshest environments. Valves supplied by us come with full Material and Pressure Test Certification to EN10204 3.1.TVCCL check valve's operation is completely self-automated. Therefore, should a facility lose power, the valve would still function, preventing damage to pumps and other equipment, as well as other problems upstream.
Globe valves for water and waste water treatment
TVCCL Globe valves are usually spherical in shape, which is where they get the name. They are made of two halves that are separated by an internal baffle. There is an opening that forms a seat onto which a movable plug, also called a disk, can be screwed in to shut off the flow. The plug is connected to a stem with a handwheel for operation.TVCCL Globe valves are used to regulate the flow of a liquid in a pipeline. They are effective for precise throttling in water treatment applications.
TVCCL Valves Portfolio for Water
The company manufacturers a range of solutions that meet the requirements of each stage of the water cycle – from desalination, water treatment, water distribution and industrial utility lines to sewage and waste water treatment
Advantage
Good shutoff capability.
Moderate to good throttling capability.
Shorter stem travel between the open and closed positions as compared to a gate valve.
Available in many patterns, each offering unique capabilities.
Easy maintenance, as the discs and seats are readily refurbished or replaced.
Related Products

TC0

The dual plate wafer type check valve are manufactured in accordance with API, ASTM, ANSI, JIS, AWWA, ISO or other international standards. It is economical...

Details

TP2

Globe Valves that are primarily used to stop, start and regulate fluid flow in pipelines. Globe Valves can shut off fluid flows by moving the disc against...

Details