Best Sale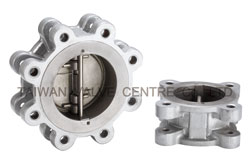 Lug Type
Dual plate lug type check valve.
More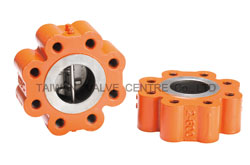 Solid Lug
Dual plate Full lug type check valve.
More
Over 20 Years Dual Plate Check Valve Manufacturer | TVCCL, TAIWAN VALVE
Located in Taiwan, Taiwan Valve Centre Co., Ltd., since 1998, is a dual plate check valve manufacturer. ISO 9001 certified one-stop manufacturing. TVCCL, TAIWAN VALVE's dual plate valve is durable and trustworthy.
97% customer repurchase rate, ERP and CRM systems implemented with ISO manufacturing process. Available in a variety of valve materials, each dual plate check valve is inspected to reduce the risk of non-conformance.
TVCCL, TAIWAN VALVE has been offering customers high-quality and durable industrial check valves for any applications since 1998, both with advanced technology and 40 years of experience, TVCCL, TAIWAN VALVE ensures each customer's demands are met.
Contact Us
Contact Info.
No. 515, Sec. 2, Puding Rd., Daxi Dist., Taoyuan City 33545, Taiwan
+886-3-3893008 / 3893028
+886-3-3893128
Find Us



Send an Inquiry Now
For any further question, please fill out the inquiry form, we will get back to you as soon as possible. Thank you!