Company Profile
Welcome to Taiwan Valve Centre Co., Ltd.
TVCCL (Taiwan Valve Centre Co., Ltd.) is a professional dual plate check valve manufacturer in Taiwan.
Founded in 1998, Taiwan Valve Centre Co.,Ltd manufactures dual plate check valve, single door check valve, and has developed a strong foundation for global success.
For many years, the business concepts of TVCCL have been "Value, Professional, Quality, Service, Innovation, Execution."
Thanks to our variety of products, strategic alliances, supply-chain integration, expanded business scale, and enhanced long-term competitiveness, we have become among the best manufactures for dual check valve.
Since TVCCL establishment, TVCCL has developed and grown after more than 20 years of hard work. It has won the recognition of more than 1,500 customers in 80 countries around the world. TVCCL is the first in the check valve industry in Taiwan. TVCCL has a competitive pricing, reliable quality product and excellent after-sales support, well-down packing.

TVCCL is check valve manufacturer and supplier in Taiwan. Established in 1998, with more than 20 years of experiences in dual plate check valve, manufacturing orientation, mass-production with precise delivery would always be our main mission to meet customers' demands. We have received good reputation as being a well-known supplier in supplying reliable quality and competitive price check valves from customers.
In our production line, we have CNC machining equipment, grinding machines, assembly machines, welding torches, hydraulic / air testing equipment at our workshop. All procedures are certified to ISO 9001 certificate.

With a string of our products, we are expert in check valve manufacturer and we provide, for instance, dual plate check valves, dual plate full lining type, retainerless check valves, bypass check valve, Single Plate Wafer Type-Long and short, Spring Wafer Type. The size of the check valves would be from 1 1/2" (DN40) to 60" (DN1500) totally. Moreover, TVCCL accepts Valve OEM, ODM inquiry from customers; we would inspect every part strictly prior to the shipment. We are able to deliver our check valves efficiently, in other words, it would be a consideration of cost-efficient for customers. TVCCL is your long-term, reliable, available and cost efficient partner for your existing and new business.

TVCCL has incorporated ERP system that can serve the fastest service to our client. We also have the Cooperation Foundry which is trustworthy. The main production of TVCCL Cooperation Foundry ranges from cast Iron, ductile Iron, carbon steel, stainless steel, alloy steel series such as duplex and super duplex, etc. TVCCL's product now is all over the 7 continents, and you can click performance reference list to see more detail.

- Production & Quality Management System:
* ISO9001
* PED (CE)
* TÜV
* TAF Certificate

TVCCL with many years of check valve industry experience, advanced technology and excellent quality, TVCCL is not only exported to advanced industrial countries and regions such as the United States, Japan, Europe, Oceania, etc., and has become the partners of internationally renowned companies, such as SHELL, SIEMENS VAI, Mitsubishi Heavy Industries, Hitachi Heavy Industries, and Kobe STEEL, etc. Also including Formosa Plastics Group, CHIMEI Corporation, Chang Chun Group, China Steel Corporation, CSBC Corporation, and other large enterprise groups. Products are widely used in petroleum, petrochemical, steel, shipbuilding, energy, water treatment, paper, air conditioning, electronics, and other industries.

With the changes in global manufacturing, the company adheres to the philosophy of "resource sharing, integrating resources, and implementing the Taiwanese valve supply chain". TVCCL combines upstream and downstream suppliers and surrounding service providers to bring substantial benefits to customers. We have the best partners, they have professional casting technology, excellent quenching chain equipment, in addition to hardware equipment, the software part includes back-end technical support, product consultation, troubleshooting during operation, maintenance and cleaning, etc. The whole set of problem solutions you only need to face one-stop window, TVCCL is your reliable partner. Adhering to the enterprise spirit of "value, quality, and service", we are committed to creating high-quality valves in industrial pipelines, and we sincerely look forward to providing you with best quality products and satisfactory services!
Factory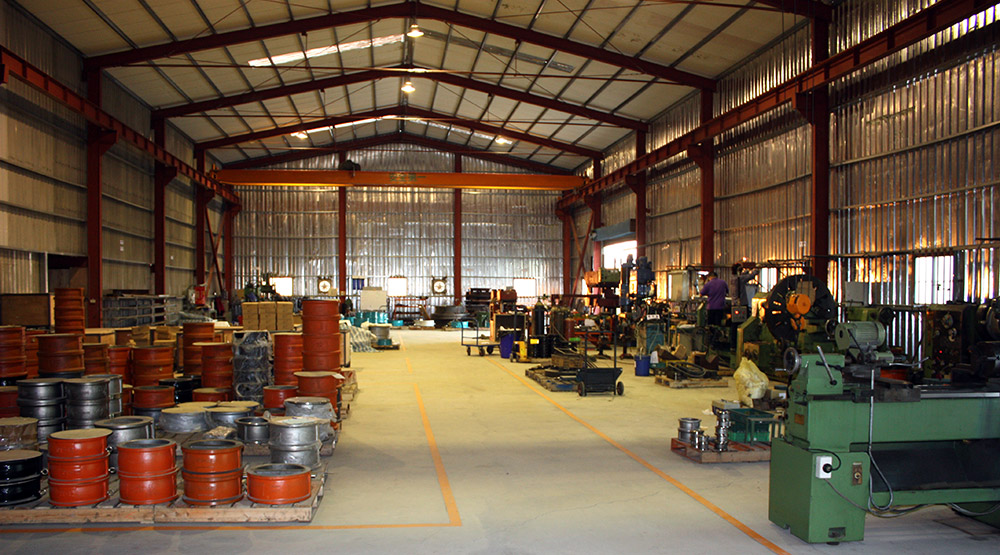 Our factory in dual plate check valve with about 20 years experience, is a professional manufacturer in Taiwan. Profession builds up quality, service value.
TVCCL has been exporting its products to the United States, Japan, Europe, and other country and regions.
TVCCL's quality control for products still insist on not cheated by inferior materials to cut cost. Constantly updated to replace equipment, upgrade professional skills R & D capability.
We maintain an extensive inventory of valves, parts and components in a wide variety of materials so we can respond to your needs quickly.
Movies

Dual Plate Check Valve Manufacturer - TVCCL is a check valve's manufacturer. Supply many kind of check valve.

Movies

Dual Plate Wafer Type Check Valve Manufacturer - TVCCL is a dual check valve's manufacturer. Supply many kind of check valve.