Advantages
Why everyone choose TVCCL as their partner? Here is our pros and advantages as follows:
TVCCL created in year 1998. TVCCL main products are Check Valves, Knife Gate Valve, etc.
TVCCL main material is stainless steel, carbon steel and alloy series. TVCCL main rating meet the International standard by ASTM, DIN, EN and JIS.
Every customer all over the world is of great importance of TVCCL. We are committed to serve our customers with advanced ideas, elaborate planning, efficient management and reliable service.
To serve our customers wholeheartedly is not only just a slogan, but the most important issue of our enterprise behavior.
With your support, TVCCL will continue to guarantee excellence in the future.
---
Why TVCCL?
TVCCL service target is mainly for export, and the products are successfully exported to the world's five continents, the Americas, Europe, Oceania, Asia, the Middle East, etc., which deserve your trust. TVCCL is a team with more than 25 years of practical experience. It has been cultivating for many years in the field of check valves. It has long been familiar with check valves, and now TVCCL has developed into a research and development, design, manufacturing, Inspection and marketing of the valve company.

TVCCL Services quality inspection model is based on years of manufacturing experience specifically in valve production. This experience provides us with insight to recognize and fix commonly occurring issues in valve production. Our business model is based on the belief that it is important to know first-hand the capabilities of the manufacturing partner and to have personnel on the ground, at the factory, carrying out detailed quality assurance procedures and inspections.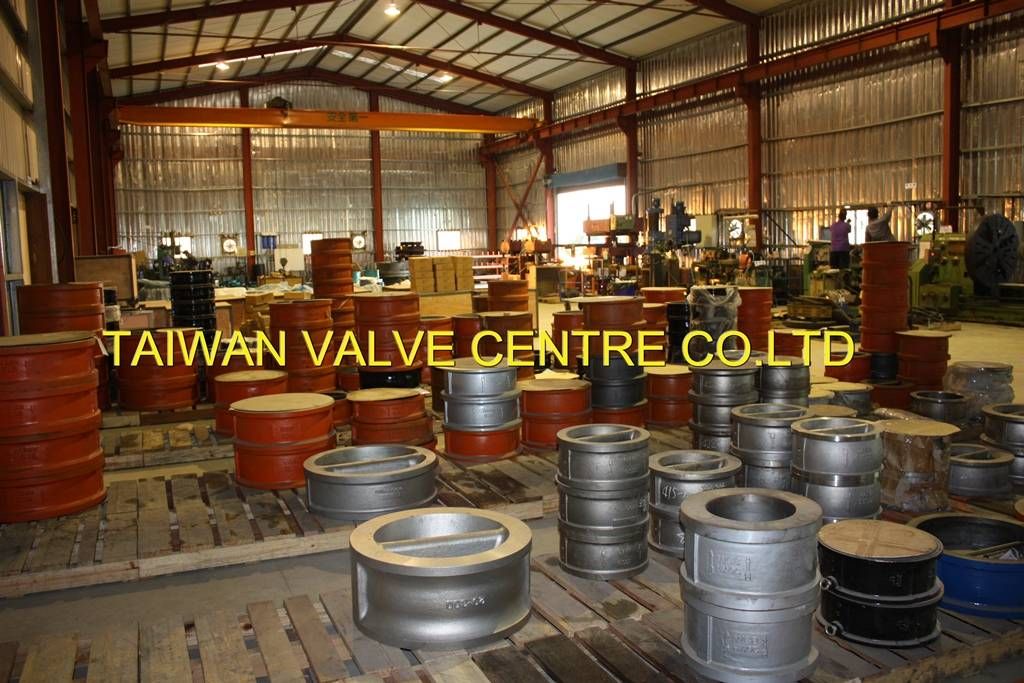 Our quality assurance and verification services include:
Incoming casting inspection
Machining and dimensional process inspection
Assembly inspection
API 598 pressure testing inspection
Final visual inspection
Packing and shipping
Each of these quality verification inspections are critical in reducing the risk of non-conformances. Through the TVCCL quality process, our team will find the non-conformances at the factory, before valves have been shipped. Our team will issue NCR's so that immediate corrective action can be taken.
Our commitment to our customers:
Make sure that the manufacturer is following their Standard Operating Procedures.
Make sure the manufacturer is keeping up with their ISO certification guidelines.
Make sure the manufacturer is following the appropriate process procedures and are in accordance with the factory's certifications.
Help the manufacturer through recommendations of efficiencies in order to secure the most competitive price.
Help our customers expand their business by taking the headaches out of overseas valve manufacturing.
We have accumulated years of international experience and a wealth of international expertise.
TVCCL has many years of global customer service experience, and has integrated ERP, CRM systems; and continues to obtain international certification. The continuation of various certifications, the standard processes have been integrated into our system, and the efficiency of participation in technical discussions has increased. Ultimately, the mission of meeting customer needs has also become standardized.
Customer repurchase rate: 97%
Customer complains less than 1%
Available in a variety of valve materials, cast iron, ductile iron, carbon steel, stainless steel, aluminum bronze are our basic materials. Project management for specific clients. By working in the industrial sector for more than two decades, the TVCCL team has successfully delivered a wide range of applications, from general industrial, petrochemicals to pharmaceutical, semiconductor wastewater and water treatment industries.
Comprehensive pre-sales and after-sales service, purchase the most suitable and satisfactory equipment
The biggest concern when purchasing important dual check valve is unavailable service. At TVCCL, our service goal is for all customers to receive our messages accurately and in a timely manner.
Rapidly response questions from customer. We will do our best to reply customer instantly by letter and telephone on weekdays (in 8 hours).
Pre-shipment testing services for quality assurance
Taiwan Valve Centre Co., Ltd. guarantees consistent quality in each and every one of our valves. To ensure that each dual check valve is delivered in perfect condition to our customers, we offer pre-shipment testing services for our customers.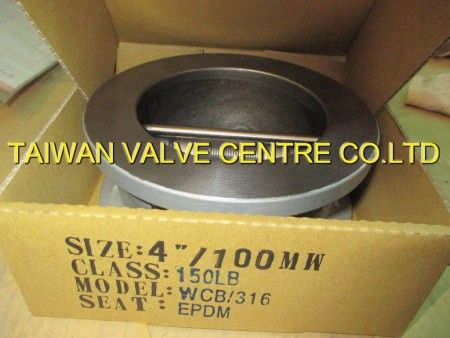 Stringent production SOP execution, never missing a delivery deadline
Approved quality with ISO and D&B world-class certificates
TVCCL has a thorough and rigorous SOP, with solid vertical organization and fluid horizontal communication. It has passed the ISO9001 certification and is in line with international production standards and service quality. TVCCL also has the D&B certification, which is an internationally recognized corporate reputation certification.
Project management on the production schedule of each valve for both quality and progress
Immediately after the order is established, a dedicated "production line schedule control table" is constructed before starting the production SOP, thereby conducting precise regulation from parts procurement, mechanical assembly to quality inspection processes. Throughout the production inspection process, all quality control items are executed according to the "machine inspection record sheet". The record will be stamped after completing the inspection to ensure quality for all machines.

Strictly abide by professional procedures and regulations throughout the year. Efficient, high quality production
TVCCL has dedicated storage locations in the plant for materials and parts, semi-finished products or production tools. The on-site operation is based on the "5S Management Law": SEIRI, SEITON, SEISO, SEIKETSU and SHITSUKE (sort, set in order, shine, standardize and sustain) methodologies. The first priority is to improve production efficiency and maintain product quality. The maintenance of machinery and equipment during the production process shall be carried out in accordance with the "Environmental Maintenance Procedures" to ensure that the production and sales process is not affected by adverse environments and equipment. The assembly and inspection process is controlled according to the "Quality Inspection Control Procedures" to ensure operation and product quality.
Abundance inventory and fast delivery.
Retail acceptable.
Many special material can be chosen, basically, we usually have CI/DI/WCB/CF8/CF8M material, besides of that, if you need CF3M/ Duplex/Super Duplex, we have some of it in stock. On the other hand, we can do CN7M/ Monel/ Hastelloy C etc.…, however, depend on your quantity, it will need MOQ probability.
Rapidly response questions from customer. We will do our best to reply customer instantly by letter and telephone on weekdays (in 8 hours).
Beautifully packaged:
Small size packed by carton box, and show material clearly outside
Big size packed by special plastic wrap, reduce the impact to a minimum.
Customized special valve.
Nonscheduled development and design new type.
Each staff have their own professional course and training. Most of technician have over ten years' experience in this area.
Variety mold set, size completely.
WHY COOSE TVCCL?
.Design
All dual plate wafer type check valves are designed to comply with requirements of API 594, and special customer requirements as applicable
.Quality assurance
Every step from procurement through production, assembly, testing and packaging is in accordance with written quality programs and procedures
TVCCL plants are certified to ISO 9001 and TVCCL has been fully approved to supply CE marked valves in accordance with the PED
.Quality control
The QC department is responsible for all asprcts of quality, from receiving fo material to control of machining processes, assembly, pressure testing , cleaning , painting and packaging
.Pressure Testing
Each Dual plate check valve is pressure tested in accordance with API 598.
.Improvement teams
Continuous improvement teams at point of manufacturing ensure quality at source, process control, higher quality, workmanship, and operator ownership.
.Quantity
We don't need a minimum order quantity for these check valves made of cast iron , ductile iron, stainless steel, cast steel, Aluminum bronze ,etc…
.Delivery
We have many dual plate check valves in the stock and we can fast delivery depend on your quantity and material.

We look forward to working with you as a TVCCL customer. Please fill in the inquiry form. We will contact you as soon as possible.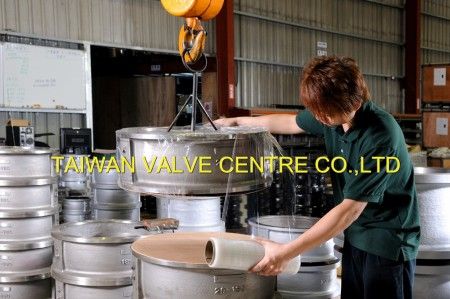 Movies